What's Going On With TikTok Engagement?
Plus five social jobs I'd apply to, why so many celebrities are partnering with influencers, and more.
Hi everyone! Hope you are all having a lovely Tuesday! I spent my weekend eating shrimp tacos at ATLA, drinking sake at Ototo, and grocery shopping at Tehran Market.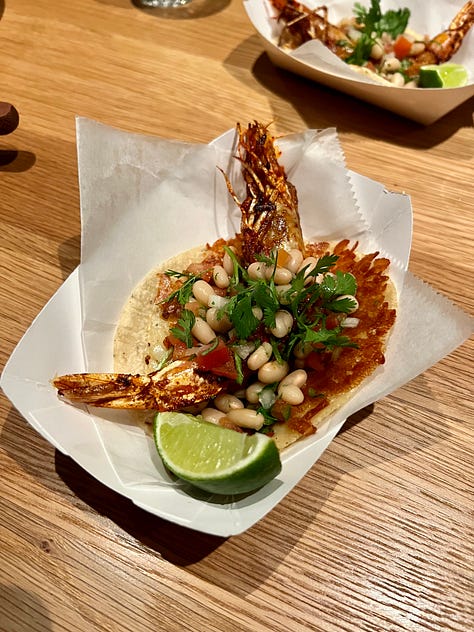 For today's newsletter we've got a big recap of what's been going on in the world of brand social this past week. Before we dive in, I want to repeat a few reminders for new subscribers—there are 45,000 of us now!
First, I want to remind everyone that this newsletter is an educational resource which means it can likely be expensed through your company! I have even written a template for you to use when asking. If you are going to expense this through your company, please consider paying annually. 
When you are a paid subscriber you get access to emails like this one, plus the 500+ person Link in Bio Discord channel. The Discord is AMAZING and if you don't believe me, here's a testimonial from someone in it:
"A big part of our jobs as SMMs is to keep up with trends, platform updates, etc. and incorporate the relevant ones back into our own strategies. Because social media moves at the speed of light, I sometimes miss those changes. The Link in Bio Discord is essentially a hive mind of SMMs who are sharing these changes as they see them. Every time I log on and catch up, I learn something new."
Also! For every 50 paid sign-ups I receive, I comp 10 paid subscriptions for students or people who can't swing the fee, so if you're interested in being comped, please sign up here.
Okay, let's get into today's newsletter:
Five social jobs I'd apply to right now

What's going on with TikTok engagement?

How Miami Heat got around music rights…maybe…

Celebrities are infiltrating influencer feeds

How to find a TikTok video you remember watching but didn't save

Shinola's new show is Hot Ones for watches

SAW's unexpected partnership

Lox Club's smart TikTok strategy

Charmin's perfect quote tweet

SUNNEI's shareable fashion week videos

The wildest Reel I've ever seen…

Two Halloween memes that will likely come back again this year!
Keep reading with a 7-day free trial
Subscribe to Link in Bio to keep reading this post and get 7 days of free access to the full post archives.